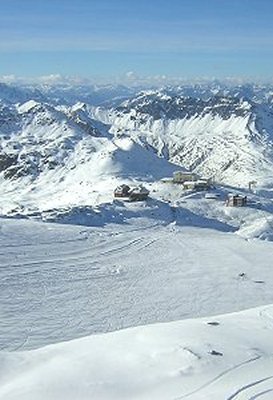 Happens in the summer, from May to November, on the same slopes also loved by the best international champions. When the heat in the city is unbearable, you just have to reach the Stelvio Glacier, ski up your skis and venture along the over 20 miles of slopes to forget the frenzy of modern life. And just get on by car or bus and go: Stelvio will also find you who rent skiers and instructors who will refine your technique. The snow of the slopes is perfect from early morning to afternoon. The glaciers of Livrio, Geister and Nagler offer the opportunity to ski safely along the extensive trails of any difficulty and modern hotels can accommodate travelers with elegance and great expertise. Maybe with a fireplace access and a candlelight dinner, after a day full of emotions and coolness ... the restful sleep will do the miracle you want! The Stelvio Glacier is located above the Pass, in the heart of the National Park. You will reach the pass with your vehicles or by line buses, climbing the legendary bends, between panoramas, glaciers and eagles!

These facilities can accommodate you and give you valuable information, equipment, meet other people with your own passion (click on Friends Finder of the Community Alta Rezia and get in touch with new friends waiting on the spot).
It is HERE that you organize the best way your favorite stay!
(Free service provided by the underlying structures).