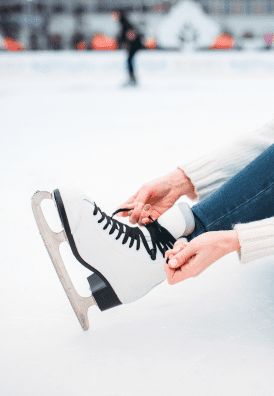 When temperatures fall, ice is also formed on alpine lakes and the desire to slip on with the skates increases. Just let them go and the ice accompanies you in unforgettable, slow walks, maybe even romantic because you know, skating is a bit like dancing. In addition to skating in Alta Rezia, you can practice hockey, curling or stock sports on slopes in almost every resort when cold allows. Just a curling team trains inside the Bormio Palaghiaccio, theater of major international short track races. Opened 9 months a year, the track is FISG approved and includes shoe rental. Samedan can also skate on a well-groomed ice inside the Promulins Arena. If you have left home and forgot your shoes in the closet no fear: in Alta Rezia find everything you are looking for in this case too!
Click HERE to find out if the facilities can host you and provide you with valuable information, any equipment you could use, make you meet other people with your own passion (click on the Friends Finder of the Community Alta Rezia and immediately contact new friends waiting for you on the spot).
It is HERE that organizes the best way your favorite stay!
(Free service provided by the underlying structures).